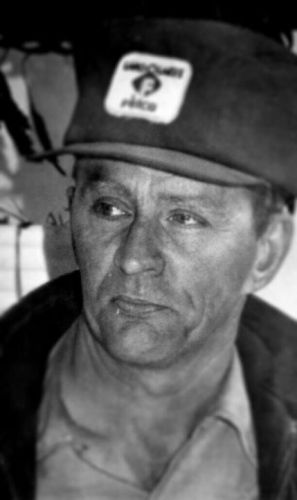 Harold Robert Dahlgran, 91, of Shenandoah was called home by his heavenly father on December 20, 2011. He passed peacefully in his sleep at Elm Heights in Shenandoah surrounded by immediate family members.
Harold, the youngest of three children born to Walter and Clara Lucinda Dahlgran, was born on a farm five miles east of Riverton, on September 20, 1920. He graduated from Riverton Community High School in 1938 and attended Iowa State University where he met Mary Elizabeth Henley, his future first wife. At the outbreak of World War II, Harold was called to duty in the U.S. Army Air Corp where he served in stateside logistics and troop relocation. After his discharge in 1945, he married Mary Elizabeth in October and moved to Ames and finished his bachelors' degree.
After college, Harold and Mary Elizabeth returned to Riverton. They had six children while Harold was farming with his father, Walter. Harold and Mary Elizabeth were faithful members of the United Methodist Church in Riverton. Harold and family lived in Riverton until 1964. Upon the death of his father, Harold and the family moved to the family farm where he took over its operation. After Mary Elizabeth's death in 1976, Harold married Margie Hoppe of Nebraska City in July 1978. They moved to Shenandoah in 1999 upon his retirement from farming. They are members of the First Presbyterian Church.
Harold was a member of the Masonic Lodge in Riverton, the Farm Bureau, Fremont County Extension Council and served as the mayor of Riverton for two years.
Harold was preceded in death by his first wife Mary Elizabeth, his brother Winfield and his sister Elfreda Hayes.
Harold is survived by Margie, his wife of 35 years, his six children and five step children: Carolyn (and Hugh) Berry, Edwin (and Jane), James (and Dava), Roger (and Janice), Elizabeth (and Marvin) Baldwin, Bill (and Tina); Roger Merritt, Steven (and Carol) Merritt, Kerry Merritt, Vona (and Bob) Parker, Robert (and Linda) Merritt. In addition, he leaves behind 21 grandchildren, 18 great grandchildren and 3 great-great grandchildren.
Source: Hackett Livingston Funeral Home