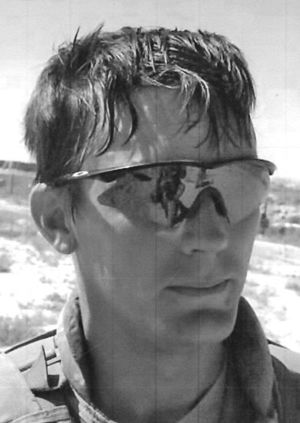 Aaron Matthew Merritt, 26, passed away Oct. 28, at the VA Hospital in Nashville, Tenn. He was born to Steve and Carol Merritt Jan. 4, 1988 in Elgin, Ill.
Aaron graduated from Lake Havasu High School in 2006 and, shortly after, he joined the United States Army where he was honorably discharged in January 2014. He served a total of three tours overseas, two in Afghanistan, and one in Iraq, with the 49th EOD & 744th EOD based in Fort Campbell, Ky.
Aaron is survived by his proud and loving parents; brothers, Bradley, Scott and Mike Merritt; and nephew Xavier Merritt, all of Lake Havasu City; grandmothers, Bertha Bradley of Kansas and Marge Dahlgran of Iowa; aunts and uncles Kay and Steven Morley, Van Bradley, Vona (Bob) Parker, Kerry Merritt, Lonnie Merritt, Bob (Chelsea) Merritt and many cousins.
A public visitation will be at 4 p.m., Saturday at Lietz-Fraze Funeral Home. A celebration of Aaron's life with military honors will follow in the Lietz-Fraze Chapel at 5 p.m. All are welcome.
Account number 59620048, has been set up in the name of Aaron Merritt at Mohave State Bank for contributions toward funeral expenses.
Services were placed in the care of Lietz-Fraze Funeral Home & Crematory.
Source: Lake Havasu News