A letter from Hannah Wordsworth, sister of Thomas Thompson: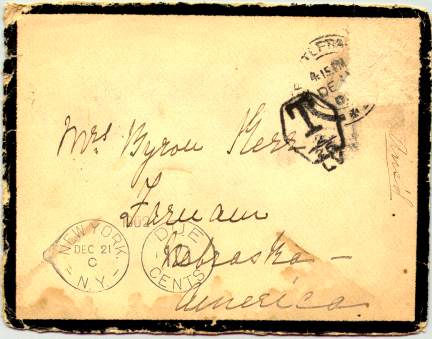 The back is postmarked:
FARNAM, NEBR. REC'D.
DEC 23 8 PM 1902
Dec 10th 1902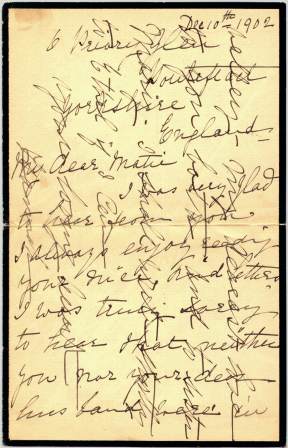 6 Priory Glen
Pontefract
Yorkshire
England
My dear Matie
I was very glad to hear from you. I always enjoy reading your nice, kind letters. I was truly sorry to hear that neither you nor your dear husband were in very good health but I do hope if please God you will both get well and strong. I do sympathize very much with you in the loss of your dear little baby. You know where to find it. [There] angels do always behold the face of God. How sweet to think of that and also to know that our heavenly father can not err. I am pretty well for one. You see I have left my old home all the friends thought I should be better out of the valley. My dearest love to you both and to sister Mary. I shall write shortly to Ethel if I can.
Your loving Aunt
Hannah
---